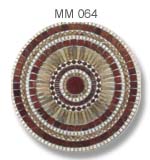 We export granites, sandstone, limestones, slates, quartzite, marble from some of the best quarries in India.
We import and trade in natural stone from Italy, Spain, Turkey, Egypt, Brazil etc. We stock many varieties of coloured marbes, the rarest of Onyx, Satvario, Perlato Sicilia, Botticino, Crema Marfil, Perlato Sicilia, Travertine, Greek Thosas, Blue Pearl, Paradiso, Gray William etc.
What sets us apart is our passion flooring works such as geometrical flooring patterns, pietra dura marble inlay in colored and semi-precious stones, mosaics, motifs, tumble and floor medallions, borders and parquet in all varieties of natural stone.